👋 You are invited to join the ODG Apparel fam!
Join the thousands of believers who receive helpful tips, brand new videos about sharing our faith, and a ton of awesome content meant to point you towards Jesus. Enter your email to join the Fam 👨‍👩‍👧‍👦 now!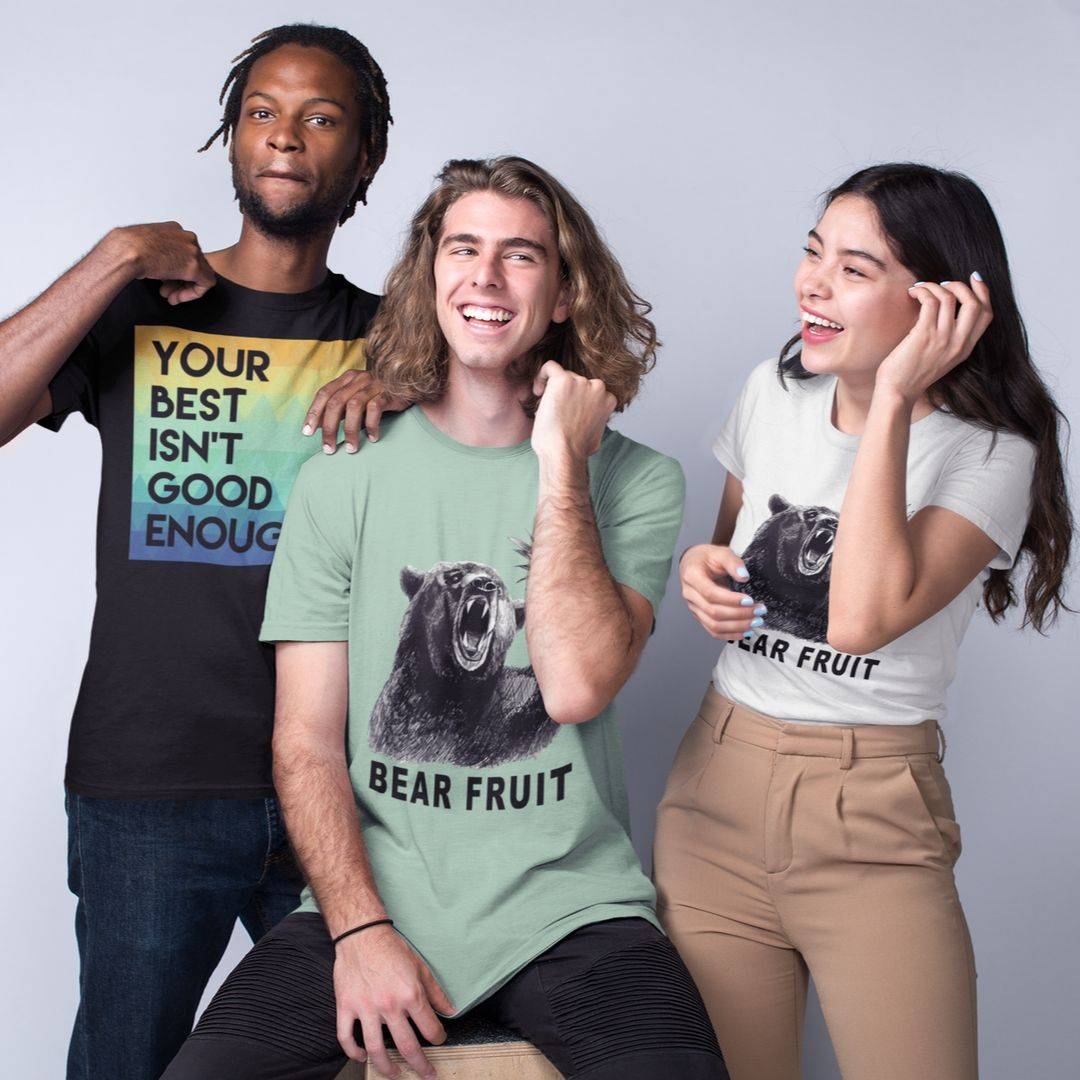 Christian stuff you'll actually wear, that will make you share!
Years ago we made our first ODG Apparel T-Shirt, the Charles Spurgeon Gangster T-Shirt. It wasn't meant to be a business, it was just a funny idea.
"Let's put Charles Spurgeon on a T-Shirt with the word GANGSTER"
Spurgeon was a powerful preacher who was bold and eloquent as he pointed others to Jesus. My friends & I jokingly called him a gangster because of it.
So we made it and I wore it.
Everywhere I went, people asked quizzically 🤔, "Who is that? What does that even mean?" Every time I explained who he was and why I made this shirt, it always turned into a conversation about Jesus & the gospel.
This is how ODG Apparel was born. We decided to make apparel (and stickers & everything else we could think of!) that people would ask about, and because of it, you and I could have more conversations with the people we love about the one who loves us.
We invite you to join us on this journey of starting as many conversations as possible about Jesus!
See what people are saying!
Awesome products that have started numerous conversations in my life! I have loved all the products I have received and the customer service is amazing!! thank you for facilitating conversations with those I don't know how to approach.
Apparel with a purpose!Their products are not only great quality, they also have generated a lot of questions, which is super helpful in springboarding into a gospel conversation!Love these products!
This is such an awesome company. I love the mission, and every interaction I have with them is so smooth and wonderful. It's always right and I'll be a longtime customer!
It's hard to find gospel-related clothing that actually looks good, and ODG apparel is the best I've found so far! Love their vision and their clothes, can't recommend them enough.