Get You Free Bear Fruit Sticker Today!
Get our most popular, faith-sharing sticker for FREE while supplies last & join over 50,000 other Christians sharing their faith better!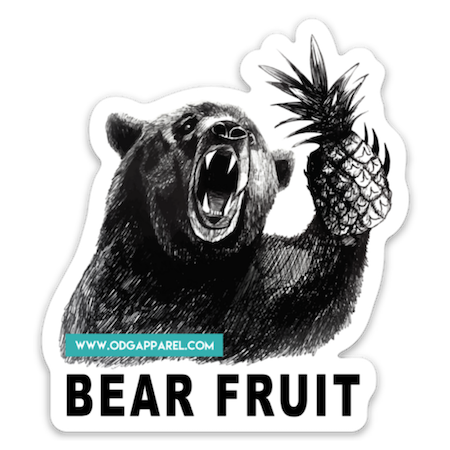 While supplies last
Normal Price = $4.99
Today = $0.00
🤷‍♂️ So What Does "Bear Fruit" Mean?!

When God created the Earth, the very first thing He commanded was simple: "Bear fruit."
And God is saying the same thing to you!
We created this collection to be a conversation starter — with friends, family, co-workers, and even strangers you see during the day. It's an easy way to break the ice about God while sharing one of the most commonly used phrases by Jesus to His disciples.
So, when someone points to your sticker, you can point them to Jesus.
We are giving this sticker away for free because we have a goal of starting as many conversations about Jesus as we possibly can and we NEED your help!
You might find it difficult to tell your friends & family about Jesus, but we want to give you this tool for free to help you strengthen your faith sharing muscles 💪
We will pay for the product & whatever else it costs to get it to you, you just need to pay for the shipping! ✈️